Introduction
A well-equipped kitchen makes cooking easy and is a great way to show off your culinary skills. But what if your kitchen is too small or doesn't have enough counter space? When it comes to uplifting your kitchen design, crafting a functional and beautiful design can be difficult. It is where table panels come in.
Here, in this article, we will discuss how table panels are useful in giving your kitchen space a magnificent uplift.
What are table panels?
A table panel is a piece of tempered glass that is either mounted to a wooden frame or secured to a metal frame. These come in numerous sizes and can be ordered in any dimensions you desire. They can be either mounted to the top of an existing table or used as stand-alone pieces. If you use them as stand-alone pieces, you'll need to ensure that you have a functional way of getting them off the floor. They are specially made for kitchens because they are used to create more counter space.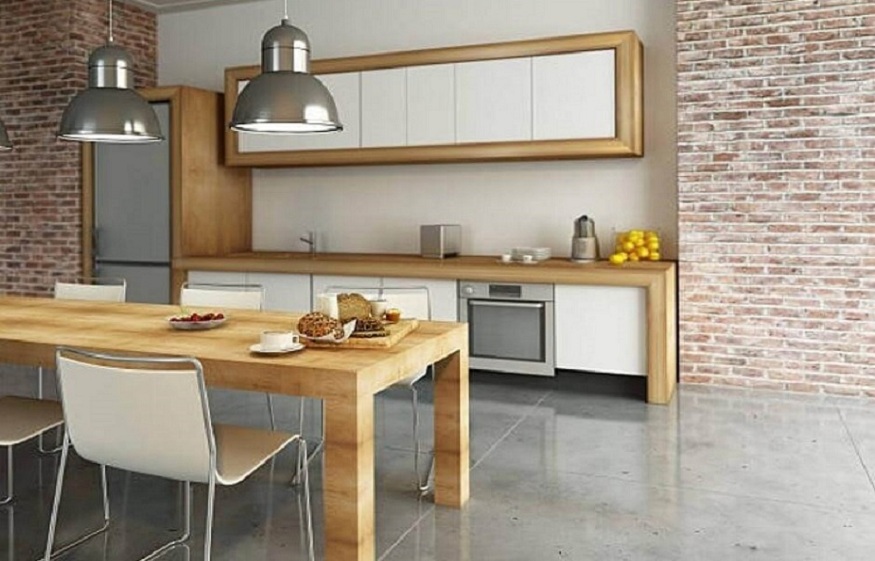 Why Plywood Table Panels?
The table panels should not only be aesthetically appealing but durable as well. Using Plywood Table Panels and Plywood sheets in your kitchen will give you various advantages, like:
Plywood Table Panels are strong and durable. You should always use the best plywood table panels for durability.
Plywood table panels are covered with high-quality wood outer ply that enhances its look and gives a great kitchen design.
Irrespective of the size or design, plywood table panels are cost-effective options and are cheaper than actual wood.
Plywood table panels are great for covering and fitting curved surfaces smoothly.
Plywood is lightweight and is often easy to transport.
Types of Plywood 
Various types of plywood are available in the market that are used for your table panel design. Some of them are:
1. Hardwood Plywood: 
Hardwood Plywood is made of wood veneers from walnut, Oak, Mahogany, maple, and Birchwood. It has between three to seven layers to make it sturdy and strong. It is used for heavy-duty furniture which needs a durable frame. They are also resistant to creep. It is also known as the best plywood for furniture.
2. Softwood Plywood: 
This type of plywood is made of softwoods like redwood, cedar, spruce, or pinewood. These are used mainly for structural applications and heavy woodwork.
3. Structural Plywood: 
This type of plywood does not emphasize the look but focuses on strength for framing and building structures. It is also known as the sheathing plywood due to its durability factor and provides long-term use. 
4. Flexible Plywood: 
Flexible Plywood is used for curves and bending purposes. It is made up of a cross-grained central ply and a thicker cross-grained ply. They can be bent into any shape and are easy to paint, veneer, stain, and plaster.
How to Choose the Right Table Panels for Your Kitchen?
When you are choosing table panels for your kitchen, there are a few things that you'll want to consider.
Consider the design of the table panels. There are a variety of designs to choose from, including wood, metal, and tempered glass.
Consider how much space you want to add to the table panels.
Consider the height of the table and how much legroom you'll want to leave under the table.
Consider checking the table panel orientation.
Conclusion
A kitchen is the most-used space in a home. Adding table panels to your kitchen space can add style and function to the room. However, selecting the best plywood for table panels and installing them needs research and should be installed carefully. Table panels are easy to use, but they must be cared for properly.
If you plan to transform your kitchen or furnish a new kitchen, always opt for plywood table panels, as they ensure the strength and durability of the furniture.