When discussing modern design, one tends to think of sleek lines, stainless steel appliances, and a monochromatic color scheme. However, there is one design trend that has been growing in popularity that adds a touch of nature to the modern home—using live-edge tables.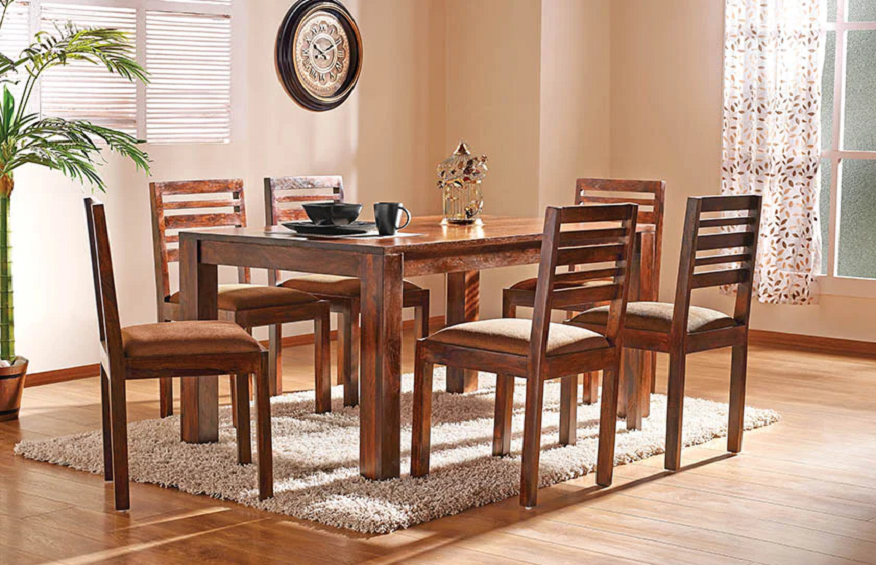 Live-edge tables are made from wood that has been cut so that the natural edge of the wood is left intact. This gives the table a unique, organic look that is perfect for adding a bit of character to a modern dining space. But what should you consider when designing a modern space with custom dining room tables? Read on to find out.
Find a Live-edge Table That Fits the Size of Your Dining Space
When selecting a live-edge table for your dining area, it's essential to choose one that complements the size of the room. Ensure you measure your dining space and compare it with the table's dimensions to find the best fit.
The shape of your dining area also plays a significant role in your decision. For spacious dining areas, a rectangular or oval table might be ideal. However, for cozier spaces, consider opting for a round or square table.
Make Sure the Table Is the Right Height for Your Needs
Selecting the right height for a custom kitchen table, whether you're buying or crafting one, is crucial for functionality and comfort. The typical dining table stands between 28-30 inches tall. However, due to the unique nature of live-edge tables, they can vary in height.
For dining purposes, ensure the table provides a comfortable sitting height for prolonged use. If it's a coffee or end table you're after, the height should correspond well with your sofa or chair.
If in doubt about the height, seek advice from a sales representative or take measurements yourself. To get an accurate measurement, have someone assist by holding the measuring tape at the base while you check the height up to the table's top.
Choose Chairs That Complement the Table and Your Décor
When pairing chairs with your custom wood dining table, consider the table's unique style and the overall ambiance of your dining space. Live-edge tables often exude a natural and organic feel. Chairs with sleek, modern designs can contrast and complement this look beautifully. If your dining area leans more towards a rustic or classic theme, then traditional chair designs might be more fitting.
Comfort is paramount. Ensure the chairs you select provide both a supportive backrest and a comfortable seat. For added flair or comfort, consider accessorizing with cushions or throws.
Consider Adding a Bench to Your Dining Space
When adding a bench to your dining space, it's essential to consider several factors to ensure it complements the area. Firstly, ensure the bench size matches the table so it doesn't appear out of proportion. Style is another important factor; for instance, a traditional dining table pairs well with a classic bench design, while a modern table might suit a contemporary bench better.
Material choice is crucial for durability and easy cleaning. Likewise, the bench's color should harmonize with the table's shade. The bench's legs should be robust and in tune with the table's design. Lastly, always keep your budget in mind when choosing the perfect bench.
Add Some Greenery to Your Dining Space
One way to add a touch of nature to your dining space is to incorporate custom-made dining tables. Live-edge tables are made from natural, organic materials, and each one is unique. This type of table can add some visual interest to your space and can be a conversation starter at your next dinner party. To keep your live-edge table looking its best, it's important to clean and oil it regularly.
If you're not ready to commit to a live-edge table, you can still add some greenery to your dining space by incorporating plants. Place a few potted plants around the room or arrange fresh flowers on the table. Not only will this add some color to the space, but it will also help purify the air.
Conclusion
Live-edge tables are a perfect way to bring a modern touch to your dining space. They are versatile and can be used in a variety of ways to create a unique look for your home. Whether you use them as a stand-alone piece or as part of a larger set, modern live edge dining tables are sure to make a statement.