Investing in property can be an excellent way to grow your wealth and secure a prosperous future. One city that has been capturing the attention of astute investors is Malaga, a vibrant and enchanting destination on the Costa del Sol in Spain. In this blog, we will delve into the secrets of property investment success in Malaga, exploring the key factors that make it a compelling option for investors seeking lucrative opportunities. Whether you're a seasoned investor or a novice looking to enter the market.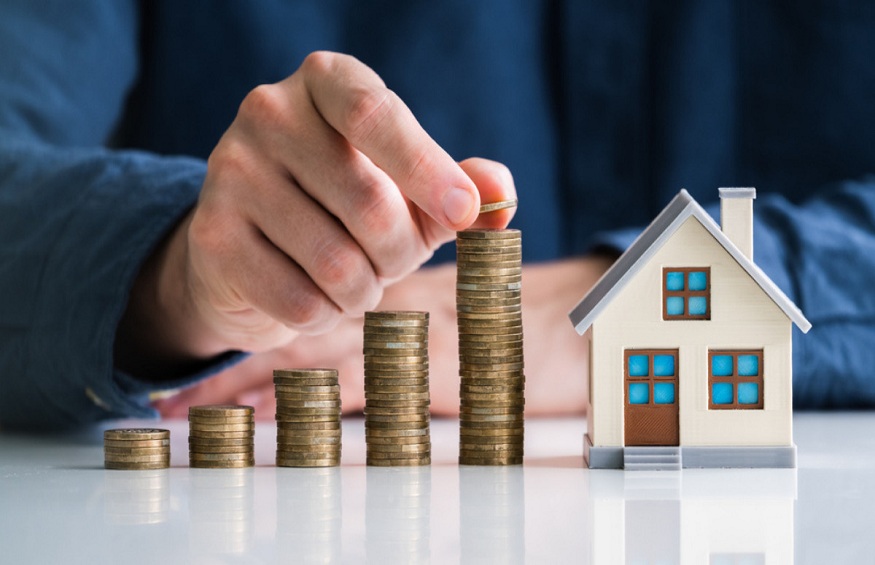 This article will provide valuable insights to help you make informed decisions and unlock the potential of property investment in Malaga.
Malaga's Booming Real Estate Market:
Malaga's real estate market has experienced significant growth in recent years, driven by factors such as a strong economy, a flourishing tourism industry, and favourable government initiatives. The city's strategic location, excellent infrastructure, and pleasant climate make it an attractive destination for both local and international buyers. Understanding the current state of the market, including trends, price appreciation, and demand, is crucial for success in property investment in Malaga.
Neighbourhood Analysis:
To make informed investment decisions, it's essential to conduct a thorough analysis of Malaga's neighbourhoods. Each area has its own unique characteristics, amenities, and potential for growth. Exploring neighbourhoods like the historic city centre, the vibrant Malagueta district, or the up-and-coming Huelin area will give you insights into the diverse range of opportunities available in Malaga. Understanding the demographics, infrastructure, and development plans of these neighbourhoods will help you identify the most promising areas for investment.
Rental Potential and Tourism:
Malaga's popularity as a tourist destination contributes significantly to its property investment appeal. The city attracts millions of visitors each year, creating a strong demand for short-term rentals and holiday homes. Understanding the rental potential in different areas, evaluating occupancy rates, and identifying target demographics will assist you in making informed decisions about rental property investments. Additionally, keeping an eye on the local tourism industry and upcoming developments will provide valuable insights into future rental demand.
Legal and Financial Considerations:
Familiarize yourself with the local regulations, tax implications, and financing options available for non-resident investors. Collaborating with reputable local professionals, such as real estate agents, lawyers, and accountants, will ensure compliance with all legal requirements and provide expert guidance throughout the investment process.
Long-Term Growth and Exit Strategies:
Property investment in Malaga can offer both short-term gains and long-term wealth accumulation. Understanding the city's long-term growth prospects, such as infrastructure development, urban regeneration projects, and economic trends, will help you identify opportunities for capital appreciation. Furthermore, having a clear exit strategy, whether it involves selling, refinancing, or expanding your property portfolio, is essential to maximize returns and mitigate risks.
Malaga's dynamic real estate market presents a wealth of opportunities for property investment success. By considering factors such as market trends, neighbourhood analysis, rental potential, legal and financial considerations, and long-term growth prospects, you can unlock the secrets of property investment success in this captivating city. Remember to conduct thorough research, seek expert advice, and make informed decisions to optimize your investment outcomes in Malaga. With the right knowledge and strategy, you can embark on a rewarding journey towards financial prosperity in the world of property investment.
Where is Malaga?
Malaga is a city located on the southern coast of Spain, specifically in the region of Andalusia. Situated on the Costa del Sol, Malaga enjoys a prime location overlooking the Mediterranean Sea.  With its strategic location, Malaga benefits from excellent connectivity through its international airport, making it easily accessible for visitors from around the world.
What's the weather like in Malaga?
Malaga boasts a Mediterranean climate characterized by mild winters and hot summers, making it an appealing destination year-round. Summers, which span from June to September, are warm and dry, with average temperatures ranging from 25 to 30 degrees Celsius (77 to 86 degrees Fahrenheit). Spring and autumn bring pleasant temperatures, typically between 15 and 25 degrees Celsius (59- and 77-degrees Fahrenheit), and are ideal for outdoor activities and exploring the city. . The city experiences around 300 sunny days per year, making it an inviting destination for sun-seekers and outdoor enthusiasts.
Is the Costa del Sol in Malaga?
Yes, the Costa del Sol is a coastal region in the province of Malaga. Stretching along approximately 150 kilometres (93 miles) of the Mediterranean coastline, it encompasses popular towns and resorts such as Marbella, Estepona, Fuengirola, and of course, Malaga itself. The Costa del Sol is renowned for its stunning sandy beaches, crystal-clear waters, and abundant sunshine. With a diverse range of attractions, including golf courses, luxury marinas, and vibrant nightlife, the Costa del Sol within the province of Malaga has become one of the most popular tourist destinations in Spain.
What are the must-visit attractions in Malaga for first-time visitors?
For first-time visitors to Malaga, there are several must-visit attractions that showcase the city's rich history and vibrant culture. One of the top attractions is the Alcazaba, a Moorish fortress dating back to the 11th century, offering stunning views of the city and the harbour. Another iconic site is the Malaga Cathedral, known as "La Manquita" due to its unfinished southern tower. Exploring the historic city centre, visitors can wander through charming streets, visit Plaza de la Merced (the birthplace of Picasso), and discover the Roman Theatre, a hidden gem uncovered during archaeological excavations.
Additionally, art enthusiasts should not miss the Picasso Museum, dedicated to the renowned artist Pablo Picasso, who was born in Malaga. The museum houses a remarkable collection of his works, providing insight into his artistic evolution. Lastly, a visit to the recently renovated Port of Malaga is highly recommended, where visitors can enjoy a variety of restaurants, shops, and contemporary art installations, creating a vibrant and modern atmosphere.
What is the significance of Malaga's historical heritage and how can visitors explore it?
Malaga's historical heritage holds great significance, as it reflects the city's rich cultural tapestry and its strategic position throughout history. From the Phoenician and Roman periods to the Moorish rule and beyond, Malaga's heritage is a testament to the diverse civilizations that have influenced the region. Visitors can explore this heritage by visiting landmarks such as the Alcazaba, Gibralfaro Castle, and the Roman Theatre, which provide a glimpse into the city's past.
Moreover, wandering through the historic city centre allows visitors to encounter architectural gems, including Renaissance and Baroque-style churches and buildings. Exploring the narrow streets and squares, such as Plaza de la Merced, Plaza de la Constitución, and Calle Larios, immerses visitors in the charming ambience of old Malaga. Museums, such as the Malaga Museum and the Picasso Museum, offer further opportunities to delve into the city's historical and artistic legacy. By engaging with Malaga's historical heritage, visitors can gain a deeper understanding of the city's roots and appreciate its cultural identity.
Properties For Sale in Malaga
Welcome to Property in Malaga – your comprehensive hub for premium real estate services in the exquisite Costa Del Sol region.
Specializing in the buying, selling, and renting of an eclectic mix of properties, we have something to offer everyone. Whether you desire a cosy beach house or a sophisticated apartment in the dynamic city of Malaga, our portfolio is designed to suit all preferences.
But our expertise isn't confined to transactions. We also offer robust property management and maintenance services to help you keep your property in top-notch condition, ensuring its value remains resilient over time. – If you're looking for the best property management Marbella has to offer, then look no further.
At Property in Malaga, we are committed to providing an effortless and satisfying property journey amidst the picturesque landscapes of Malaga and the Costa Del Sol. Trust in our team of skilled local professionals who put your property needs first. With Property in Malaga, experience the pinnacle of real estate services tailored to your needs.